What Hair Color Works Best For Your Skin?
Having the right hair color makes such a big difference in how you look, which is why figuring out the best hair color for your skin tone is so important. Have you ever wanted to try a blonde or orange hair color but once you do it makes your skin look dirty or gives you a weird looking tan that you didn't have with your natural hair color? Why is that? why can everyone rock blonde hair but not you, right? Wrong! there is a blonde out there for your skin you just need to find it, so how do you go about doing that?
Steps To Finding The Right Hair Color For You
Step 1: Determine whether you have warm or cool skin- This is important because if you aren't sure what skin type you have you might end up getting a hair color that washes out your skin and makes you look extremely pale and blotchy, or a hair color that makes you look extremely tanned!
Warm skin tones can fall into two categories: autumn and summer.
Cool skin tones can fall into two categories: winter and spring.
Confused? how in the heck are you suppose to know which season you fall under? let's talk about YOU and figure out which category you belong in!
The easiest most accurate method for finding out which skin tone you are involves applying a small amount of pink based cream foundation on one cheek, and a small amount of yellow on the other, spread the foundation evenly on each cheek until they form a thin layer. Next, look at which one blends in vs. which looks painted on. The one that blends is your match.
Pink means COOL, yellow means WARM.
Winter (Cool Tone)
Colors to Do:
Anything with a blue, violet-red, violet base
Really dark brown or black
Solid, jet black
White, platinum blonde
Dark, violet red brings out green eyes
Colors to Avoid:
Golden Blonde
Copper Red
Caramel
Honey
Spring (Cool Tone)
Colors to Do:
Colors with a violet, blue or green base
Light, Icy Blonde
Platinum Blonde
Ashy Blonde
Ashy brown
Colors to Avoid:
Anything with an orange base or an overly golden base
No honey blonde
No golden browns
 Autumn (Warm Skin Tone)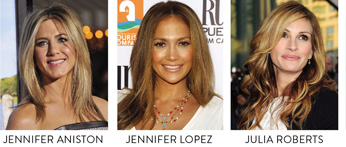 Colors to Do:
Colors with an orange base or a red undertone
Rich auburn
Copper or caramel tones
Milk chocolate/ chocolate brown
Rich, golden browns
Warm, beige blonde
Honey blonde
Golden blonde
Colors to Avoid:
Platinum blonde
Ash brown
Anything with a blue, green or violet undertone
Summer (Warm Skin Tone)
Colors to Do:
Lighter colors normally work well
Anything with a yellow or an orange base
Rich, golden blonde
Light, caramel brown
Champagne blonde
Toffee
Honey colors
Butter/honey platinum
Colors to Avoid:
Ash brown or ash blonde
Nothing with blue or green base
Black not suggested

So now that you know what skin tone you have and what colors would look great on you, you're ready to experiment with the colors in your comfort zone and maybe something out of the recommended colors, make sure when picking a color you think about how it will make you look and feel because ladies we all know if your hair isn't done you aren't done!
Shop www.hairfleek.com